Based in Nieuwkoop, The Netherlands, De Haan Petfood produces wet dog and cat food, in the form of high-quality meat chunks in gravy. De Haan Petfood, established in the 1960's, is an innovative company constantly developing new concepts that meet the requirements for healthy dog and cat food and the specific wishes of their "pet parents". Furthermore, key values of De Haan Petfood are quality, reliability, transparency and sustainability.
The entire production process, from raw materials to finished product, is constantly monitored to guarantee optimal quality. As a registered pet food production plant, most export markets are within reach and the team is involved in export regulations on a daily basis. De Haan Petfood is also an active member of the Nederlandse Voedingsindustrie Gezelschapsdieren (NVG), the trade association of pet food manufacturers and importers in The Netherlands. NVG  resides under FEDIAF, the trade body representing the European pet food industry.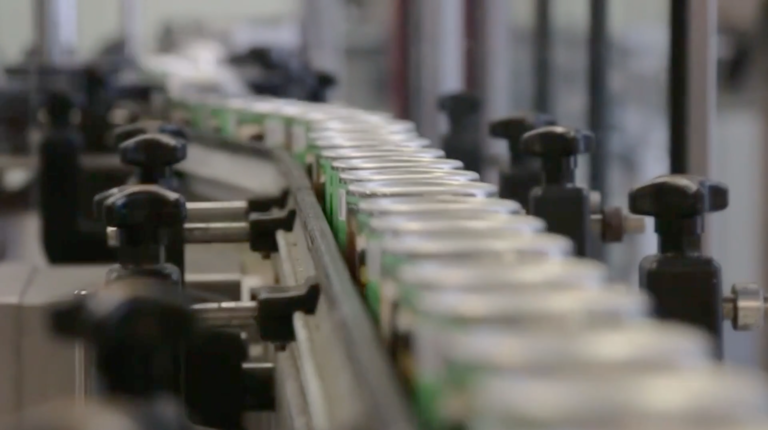 Starting with empty steel cans, the fully automated production process from thereon is extremely hygienic and efficiently organized. The products are labeled, packaged and palletized in one go. Throughout the process, De Haan Petfood makes sure their waste materials are well recycled.
shipping all over the world
Located between Rotterdam and Amsterdam, with easy access to all major highways, any export market is within reach whether in Europe or elsewhere in the world. With our experience, we are happy to help with arranging the necessary shipping documents.
Our team consists of experienced and ambitious people,  who together strive for qualitative and honest products in a sustainable manner. We are always willing to share our experience and help our clients to achieve the best for the final customer.